| | |
| --- | --- |
| Orig. Price: | $24.95 |
| Sale Price: | $19.95 |
| Availability: | in stock |
TWILIGHT
Starring and Signed X7 by:
Kristen Stewart.... Bella Swan
Robert Pattinson.... Edward Cullen
Taylor Lautner.... Jacob
Nikki Reed.... Rosalie Hale
Peter Facinelli.... Dr. Carlisle Cullen
Cam Gigandet.... James
Billy Burke.... Charlie Swan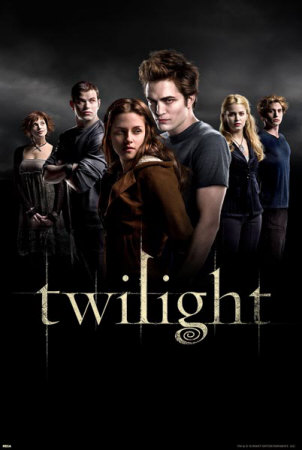 Twilight: Bella Swan has always been a little bit different. Never one to run with the crowd, Bella never cared about fitting in with the trendy, plastic girls at her Phoenix, Arizona high school. When her mother remarried and Bella chooses to live with her father in the rainy little town of Forks, Washington, she didn't expect much of anything to change. But things do change when she meets the mysterious and dazzlingly beautiful Edward Cullen. For Edward is nothing like any boy she's ever met. He's nothing like anyone she's ever met, period. He's intelligent and witty, and he seems to see straight into her soul. In no time at all, they are swept up in a passionate and decidedly unorthodox romance - unorthodox because Edward really isn't like the other boys. He can run faster than a mountain lion. He can stop a moving car with his bare hands. Oh, and he hasn't aged since 1918. Like all vampires, he's immortal...
DESCRIPTION: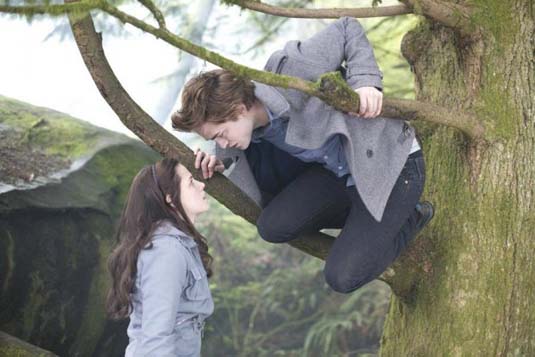 The script is in it's entirety and is actually from the movie as written by the writer. As with any script, there may be some slight differences between the script and what is shown on screen; this is absolutely normal. We will always try to make sure you get the latest draft available. The script itself measures 8.5" x 11", 3 hole punched and includes the Hollywood standard double brass plated fasteners to secure it together. As a bonus we also attach 2 heavy card stock covers on the front and back to protect during shipping and regular use to preserve your script.
The autographs on the cover are color reprints of the original authentic signatures using state of the art digital laser-guided technology for the highest quality and clarity. They look amazing! We guarantee our reprints are from authentic originals and never from home-made fakes. Please send us an email if you need further clarification of what a reprint is.
The signatures are in excellent condition and are a great collector's item for a fan or if you ever wanted to know how a script is actually written. Also it is a unique and valueable gift for family or friends who are fans. It looks great on a shelf, on the coffee table and even framed on the wall. This item is not sold in stores and is exclusive to us (and you).